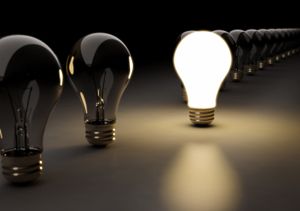 Here you'll find answers to common questions our clients ask. Start by selecting one of the links below. If you don't see what you need – call or contact us online.
We are a full service shop and offer a wide range of products and services. To see a full listing and description of what we can offer you, checkout out the Products & Services area in the Customer Service Section of our Web site.

We would suggest you use our online estimate request form. Otherwise, the best way to ensure we get all the information necessary to do an accurate quote is to give us a call and talk with one of our customer service representatives.

What file format should I use when submitting my document for printing?

We accept hard copies, flash drives or CDs. Files can also be copied to our ftp server, or to an iLocker account. PDF (Portable Document Format) is the most common and preferred file format for submitting digital documents.

Tips on how to save your design files

Make them print ready and acceptable for us to print.

PUBLISHER:
You will need to have the full version of Adobe Acrobat PDF.
Please follow the steps below.
Under File, Print, select Adobe PDF writer
Under Properties select Press Quality and Save your PDF

INDESIGN:

Once I submit the documents, how long will it take to finish my job?

Our basic turn around is 10 working days; however, we will work with you and your schedule to meet your deadline needs. Our deadlines are based on customer requests. The copy centers are available for quick turn arounds on smaller quantities.

Why do the printed colors look different from the colors on my screen?

In short, printers and monitors produce colors in different ways.

Monitors use the RGB (red, green, blue) color model, which usually supports a wider spectrum of colors. Printers use the CMYK (cyan, magenta, yellow, black) color model, which can reproduce most—but not all—of the colors in the RGB color model. Depending on the equipment used, CMYK generally matches 85–90% of the colors in the RGB model.

When a color is selected from the RGB model that is out of the range of the CMYK model, the application chooses what it thinks is the closest color that will match. Programs like Adobe Photoshop will allow you to choose which color will be replaced. Others may not.

What is a proof and why is it important that I look at it?

In printing terms, a proof is a one-off copy of your document after all modifications and printing setup processes have been completed. It is your last and best opportunity to make sure the print job comes out the way you want. By carefully inspecting the proof, you can help us assure an accurate, flawless delivery of your print job on the first run.

What is coated paper stock?

Coated paper stock is a premium, high-quality paper that has been given a smooth glossy finish designed specifically for documents requiring sharp details and vivid colors. Uncoated paper, by contrast, is porous and best suited to the printing of black and white text documents.

Is white considered a printing color?

White is the default color of paper, it is simply recognized as the absence of any ink. However, when using colored paper, white ink may be used if any text or graphic requires it.

Can you scan and save my files to a CD?

Yes. We can scan drawings and save electronic versions or copy files to a
CD.